Ocean freight
Tran Global offer door-to-door service for less-than-full-container shipments (LCL) and full container loads (FCL), both in standardised containers and as refrigerated or over-sized cargo.
Trans Global offer frequent and time-definite departures to and from the world's major ports, meaning transit times and arrival dates are pre-set. We have full control over the entire chain and offer status reports, making our services faster and more reliable.
Air freight
Trans Global offers airfreight at different speeds for an optimal balance between time, value added services and cost. Our own terminal handling, regular performance reports and door-to-door service guarantee an unbroken chain of responsibility.
Warehousing&Logistics
Our warehouse services include stuffing and devanning services, repacking, consolidation, pick and pack, bar coding and labeling, purchase order management and distribution logistics.
In addition,Trans Global also provides value-added services and one-to-one tailored supply chain solutions according to different requirements. Our experienced team is acting with professional skills and modern equipment to meet your logistics requirements timely and efficiently.
Brokerage
We know how important it is to our customers to have their goods cleared and released. Trans Global offer a fast and efficient customs clearance solution, ensuring our customers goods clear customs accurately, on time, every time.
Our experienced customs brokers apply careful research to our customer's products ensuring we achieve the lowest possible tariffs and concessions.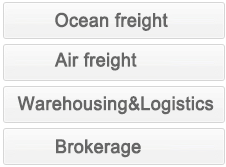 Address
:16A Building 1,Dynasty Heights,2141 Longgang road,
Longgang district,Shenzhen China
Email:
info@chengyunda.com